OUR INSPIRATION FROM MATTEO GOFFRILLER : 22 800€
2021 "NARBONNAISE STYLE"
Choose the Depth way:
Warm and organic
Expressive sound in all registers
Bass forward, creamy highs
Technical characteristics:
Dimensions: Body length (755 mm)
Overall length: (1020mm)
Weight: 2.6kg (without accessories)
Wood: Spruce from the Italian Alps (soundboard) Maple from the Balkans (neck, ribs and back) Willow (blocks & linings), Ebony from Africa (fingerboard, pegs)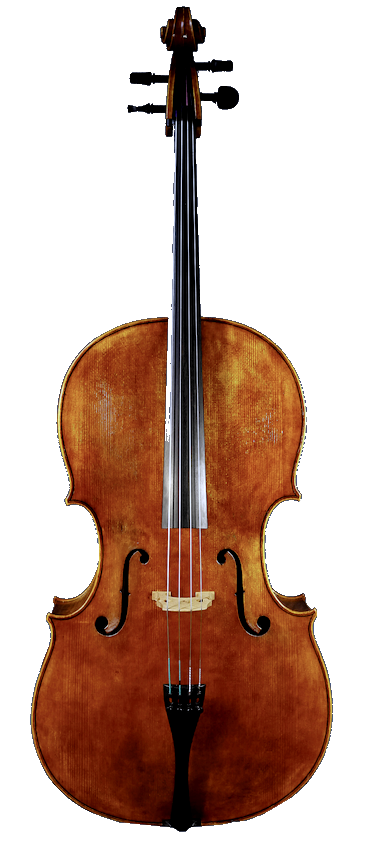 History of this Luthier : Matteo Goffriller was a Venetian luthier, known for his art and his exceptional cellos. He was renowned for adapting to musicians to make orders as close as possible to what the artist wanted. A refined but expressive work,
This maker particularly inspired me. I try to create a style on this balance between refinement and expressiveness while working on the texture of the wood, and giving texture to the sound.
Prices displayed without outfit