The making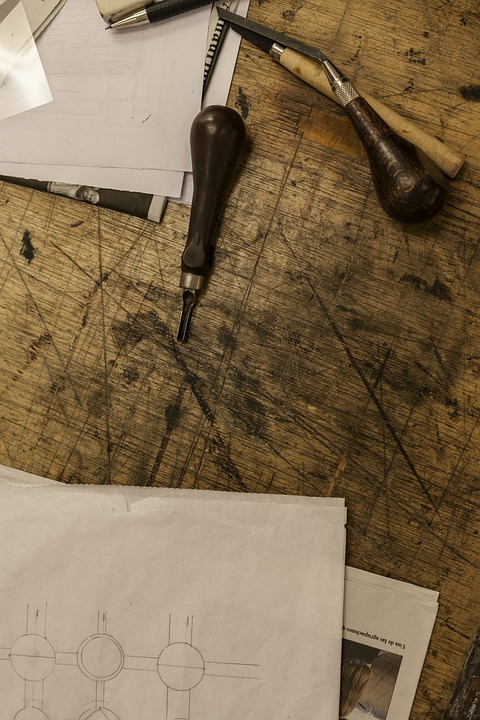 It all starts with the design…
Before the first stroke of gouge, I seek a concept of sounds, shapes and textures that go towards a precise idea that will perfectly match that of the musician.
This instrument will have to transcend the ages, will evolve with her owner. The violin is the extension of the musician, the voice of their expressivity….
It is therefore essential to create a unique instrument perfectly suited, both visually and phonically, to the musician. It is under these conditions that the artist will be able to express the depth of their feelings through the violin.
By the alchemy between the feelings of the artist during the interpretation, and the timbre of the violin, a mixture that moves the spectator.
This is precisely why great musical works can be so overwhelming.
---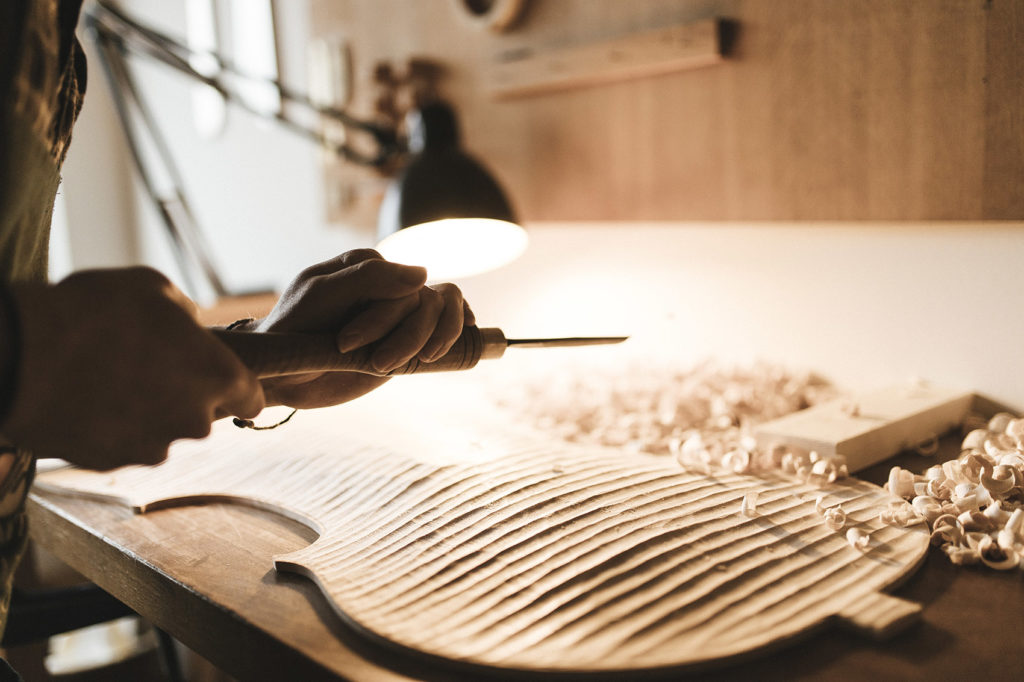 Then comes creation…
After meticulously choosing the wood, I set about creating the instrument, putting my initial intention into every detail and every stroke of the tool.
Little by little, the violin or cello takes shape. The methods used are ancestral, inherited from the master luthiers of the golden age of violin.
---
And finally, comes the varnish…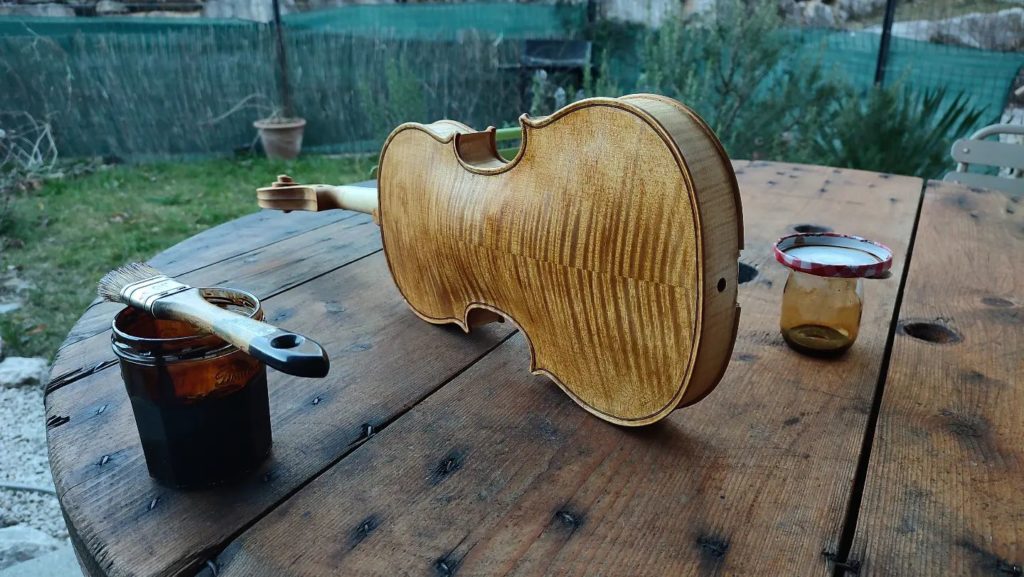 Once the instrument is completed, I get down to finishing the instrument to allow it to receive its varnish. The work is done with a meticulousness crutial to a precise texture to the wood once the varnish has been applied. The finish must be homogenous on the whole of the instrument.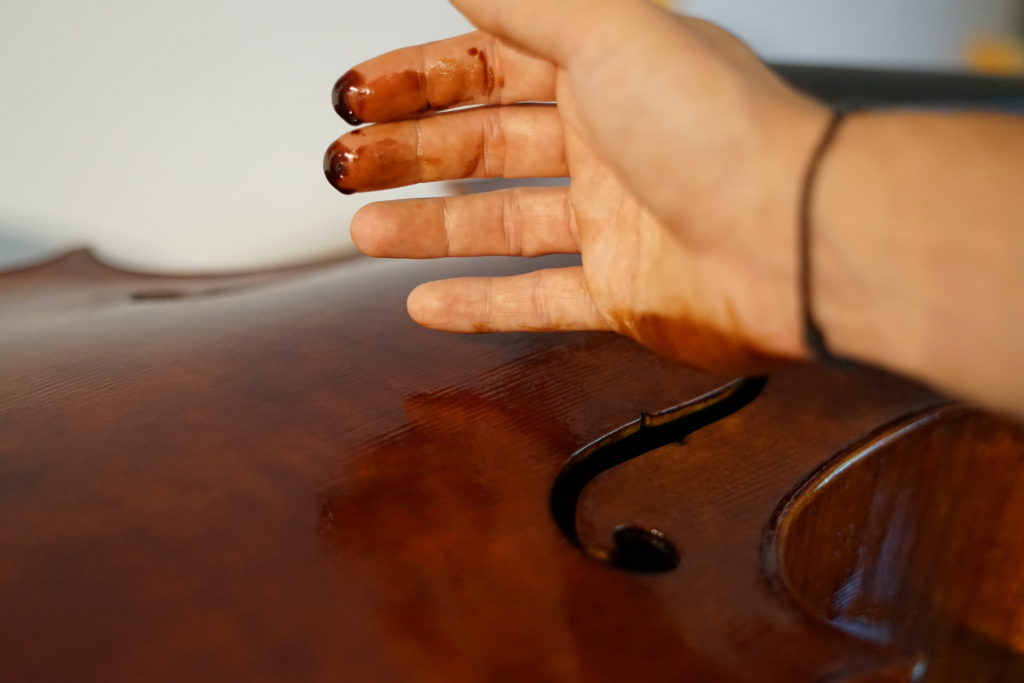 The varnish recipe is centuries old, based on linseed oil and rosin. Viscous and colored, it is applied with a brush by hand. This is the final point of a work on sound and aesthetics, creating a luminous varnish with warm colors, flexible enough for the instrument to emit the perfect sound and rigid enough to stand trial of time.